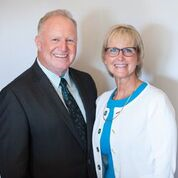 Cynthia and I are so excited to be here and become a part of what the Lord is doing across America and in the Heartland Region in particular. We're blessed to be a part of such a gifted and anointed team and to build on what others have labored sacrificially to build. Across the Church of God of Prophecy, pastors and churches have stepped up and out to become relevant voices during crisis moments. You are to be commended for your steadfast faithfulness and giving of your time. We are coming soon to a district near you and can hardly wait to meet/reaquaint with you.
Blessings, Gary & Cynthia
In Heartland America we will ENJOY our relationship with our Savior. We will ENCOURAGE our family and friends in life. We will EQUIP our ministry to serve. We will ENGAGE in this conflict of the ages to promote the cause of Christ and His Kingdom.